The MacPhee Centre for Creative Learning empowers youth between the ages of 12-19 by connecting passion with purpose through the arts.
Located in downtown Dartmouth, this community hub inspires creativity and confidence by offering unique programs in visual and performing arts, creative writing, and technology in a safe and inspiring space. By bridging the learning gap in those who are disengaged from traditional education, or with barriers to accessing creative learning, the MacPhee Centre helps in the development of confidence, lifelong learning skills, an appreciation for the value in giving back to the community and increased potential for employment in our communities. We help Nova Scotian youth find their voice through the arts.
"This space has made a noticeable and important impact on the therapeutic experience of the teens we work with. When I am in the space, I find it soothing, inspiring and grounding. It is a beautiful and inviting environment"
- Occupational Therapist with the IWK
Mission

We are a community that empowers youth to access their individual creativity and a path to success.

Values
Our values are integrated into all we do:
Inspiring youth

Education as a foundation

Compassion and nurturing

Creative learning

Community and mentorship
Vision
The MacPhee Centre and its youth are celebrated and supported province-wide for creative brilliance and community engagement.
Pillars
Education is a cornerstone for life's rewards. At the MacPhee Centre, we believe success is built on the foundation of life-long learning. Four pillars help to support this outcome:
Understanding that enrollment and participation in school matters.
Learning to be self-motivated with creative confidence and entrepreneurship.
Gaining self-esteem and social skills in order to achieve one's full potential.
Enabling a sense of community and desire for positive participation in society.
Transformational Outcomes
Self-confidence, self-worth, and self-care
Empowerment and identity
Validation, belonging, friendship, and connection
Leadership and community engagement
Creative development
Love for life-long learning and aspiration
Youthfulness and play
OUR HISTORY
The MacPhee Centre was founded in 2009 as a non-profit training centre for youths who are not thriving in a traditional classroom environment and at risk of dropping out of school and those with barriers to accessing creative learning opportunities. The centre was named in recognition of a generous donation from Al and Mary MacPhee who contributed a quarter of a million dollars to a capital campaign. Inspired by Bill Strickland's Manchester Bidwell model for youth arts and technology centres across the USA, the MacPhee Centre seeks to connect youth with passion and purpose.
Built in 1895, this building served as the local fire organization as the Union Protection Company until 1932 when it joined with the Dartmouth Engine Company and the Axe and Ladder Company to form the Dartmouth Fire Department. Before becoming the MacPhee Centre for Creative Learning it was previously a gym, an office building and a stamp store. It has been fully renovated and deisgned with direct input from the youth who use the space.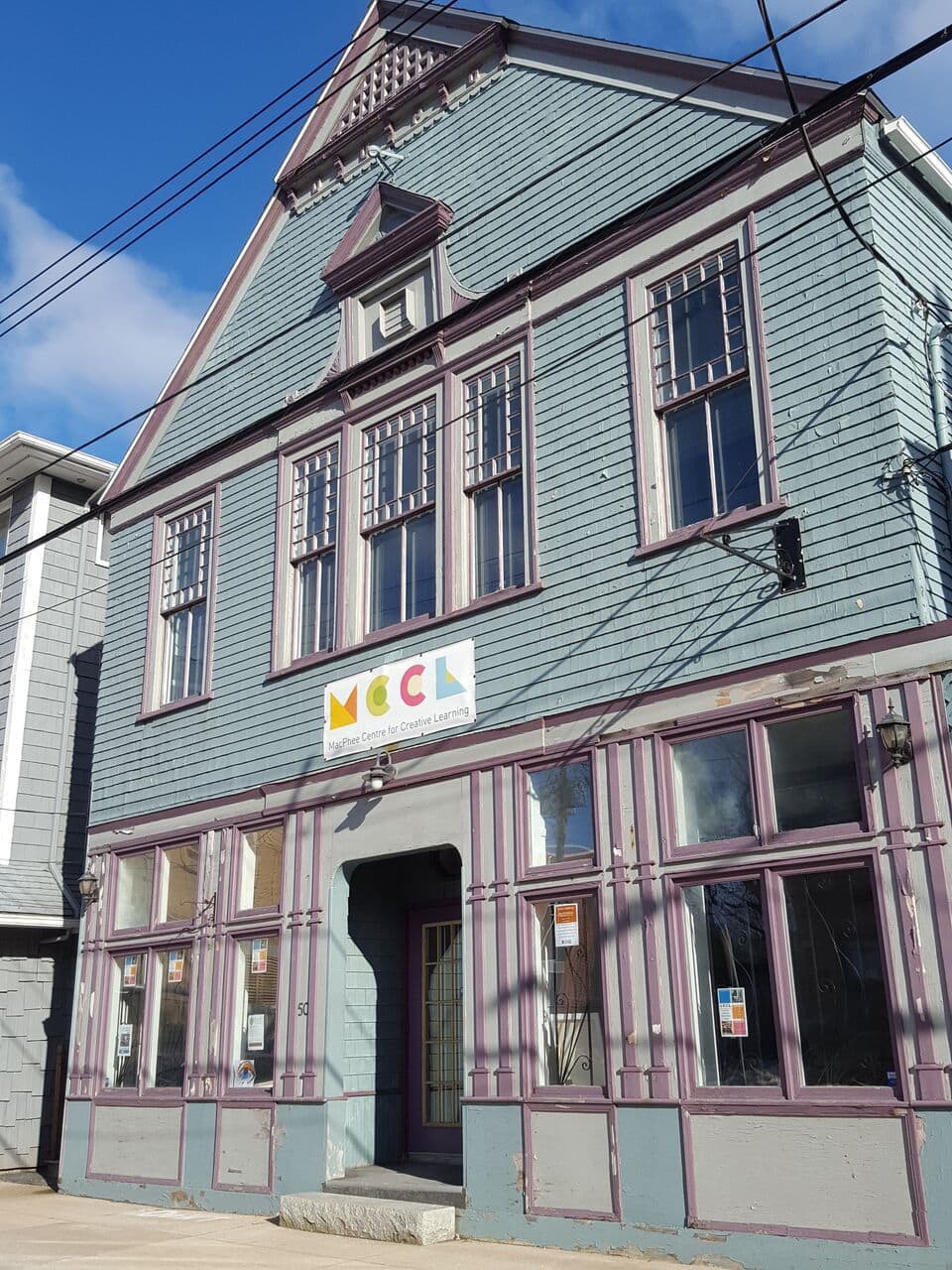 "This space has made a noticeable and important impact on the therapeutic experience of the teens we work with. When I am in the space, I find it soothing, inspiring and grounding. It is a beautiful and inviting environment"
– Occupational Therapist with the IWK
Frequently Asked Questions (FAQs)