The MacPhee Centre Artist-in-Residence Program gives artist a space to thrive and collaborate. The loft space at 50 Queen is home to three resident artists, two from the NSCAD Community Studio Residency year-long) and one Community MacPhee Centre Resident Artist (four-month).
The NSCAD Community Studio Residency program offers recent NSCAD University graduates the opportunity to develop their practice through donated studio space in a residency site within Nova Scotia. As part of the program, our residents work with community members and students to increase interest in the visual arts. At the MacPhee Centre, we are thrilled to host. For more information about this residency, click here.
The MacPhee Centre Community Resident Artist has the same goal, without the requirement of being a newly graduated NSCAD alum and is open to all art forms. The MacPhee Centre Resident Artist can be anyone who identifies as an artist and could use a studio space. Each year, there are three artists that hold this residency.
All resident artists are an integral part of the MacPhee Centre community. Artists teach weekly programs and put on community exhibits to showcase their artwork. For youth at the MacPhee Centre, there is an opportunity to learn from the artists.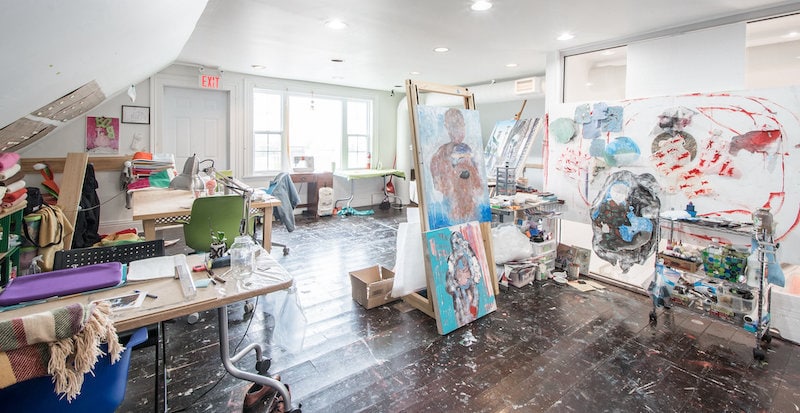 Current Artists-in-Residence
Natasha Verbeke (She/Her) - 2020-2021
NSCAD Artist-in-Residence
Natasha Verbeke is a Canadian artist currently based in Halifax (Kjipuktuk). She creates abstract oil paintings which are full of energy and movement. Inspired by the history of painting, Verbeke deconstructs and reconfigures her work to develop new narratives. In bringing elements of historical painting into a contemporary landscape, she explores the medium of paint through layers of sheer washes as well as thick, luscious paint application and additionally experiments with the incorporation of other mediums such as charcoal.
Curious to see some of Natasha's work, visit her website here: https://www.natashaverbeke.com/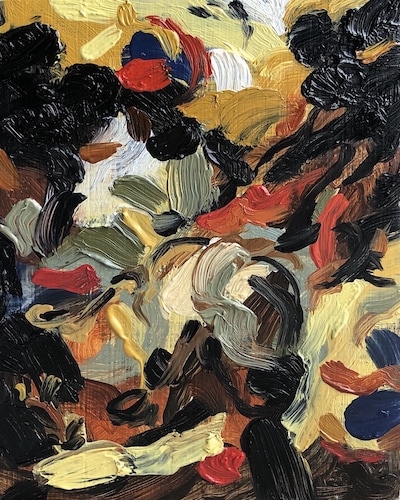 Nick Nylen (He/Him) - 2020-2021
NSCAD Artist-in-Residence
Nylen's paintings are a collage of natural and digital textures that walk the line of representation and abstraction. His works features juxtaposing elements; graphic and painterly, smooth and textured, natural and unnatural. Nylen's interest in these seemingly disparate elements lie within the way they create new, often surreal, narratives that create intriguing compositions. Source images are used by the artist toi nform specific ares of the paintings, there is often a simplification of form that occurs in the translation of these images into paint.
Instagram: https://www.instagram.com/nicnyl/